Spoiler alert- this adorable baby is wearing an adorable bat-shirt.
And conversing with an adorable husky.
This clip features one of the most basic conversations a baby has with anyone. Which is, mumbles, noises, laughter and all sounds related.
The only difference here is, that the baby is talking to a husky.
Known for their intelligence, Huskies have been known to love kids. On occasions, they have been known to sing to put them to sleep. And to play with them to stop them from crying.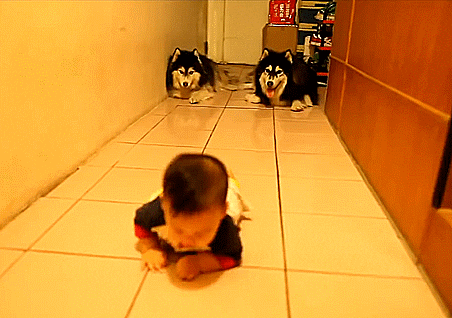 This husky and 'bat-baby' decide to have a deep conversation. And the results are melting hearts of people across the internet!